Christine Ward
Not Promoting new Promises to Myself has Enhanced my Existing Goals.
"Tomorrow is the first blank page of a 365-page book."
"New Year, New Me!"
Blah blah blah…
Ok, I get it. I've done it for as many years as I can remember, just like anyone else would. I've made unrealistic promises to myself for my New Year's Resolution and tried (unsuccessfully) to uphold myself to the standard I set every year to start on January 1st. It literally never works.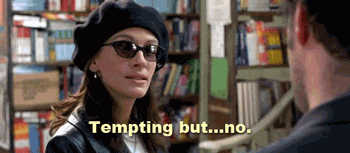 Maybe I have absolutely no self-control? Perhaps I set those yearly expectations so high that they are virtually unreachable? Too many at one time? I don't know. Surprisingly, I didn't do that this year. I didn't overload myself with listicles and articles about how I was going to lose 50lbs by next summer. No dreams of quitting smoking cold turkey (don't judge, I already know). Absolutely no reading the many perfect, crafty, paleo mom blogs that make me feel I'm less than subpar, and that I need to get it together.
My kids are surviving. My husband never complains (I really think there's something wrong with him ha-ha), and I'm alright.
Now, just because I didn't set those yearly resolutions this time doesn't mean that I don't have goals and dreams in place already. I've spent plenty of time building on and trying to live out my objectives, little by little. These are long-term missions, not short-lived resolutions.
Want to know the honest truth?
I feel so relieved and optimistic about the future ahead, and I know that if I continue to plug away slowly, I will get to where I want to go. I set my own expectations on myself a while back, and I didn't want to put any additional pressure on myself for this new year. I mean, we have a whole new decade to look forward to!
Not making decrees of my new self this year has made it easier to sit down and review what it is that is important to me, and what I want to continue building upon. I want to continue to:
Make travel plans with my family.

Work on my business and continue my blog.

Evolve my writing skills and continue my book.

Focus on my hobbies and get better at what I love.
I'm just going to continue to do the things I set out to do after making significant modifications in my life this past year. No pressure to complete new goals has made it easier for me to breathe and stop placing unnecessary stress upon myself. I'm feeling pretty good. I will continue to say my mantra every day too:
"I radiate love and respect, and I receive love and respect in return."
So, here's to me – the still smoking, certainly overweight, and most definitely not the greatest mom. Just working on loving myself (still) and carrying it over to this new year. Cheers!
Thank you for reading!
Christine