Kindness in the Workplace: Does it Make a Difference?
One Small act Influenced me to Believe it Does:
I can't tell you all enough how truly blessed I am to have completely changed the course of my career and life. It took some significant deliberation on my part to leave the place that I thought I was going to retire from, and the company that I used to love so much.
The Postal Way:
At my old job, I saw things like harassment and bullying go on plenty of times. I'd even been encouraged to take part and promote such treatment of employees as an interim supervisor. I tried really hard to stay out of it, but I knew it happened a lot to many of my co-workers.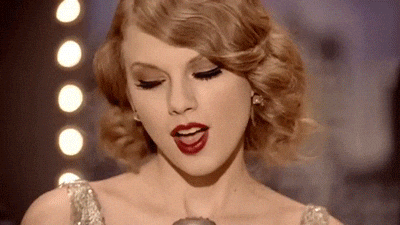 It never happened to me, though. Not until I miscarried at work and had to have surgery, then a few months later, I suffered an ankle injury that prevented me from "adequately" completing my duties on time. Carrying mail is hard, and even harder if they're making you out to be a "problem" employee.
After being made out to be a problem, unfortunately, I found myself on the receiving end of the harassment and constant criticism that I'd seen many of my fellow carriers go through. I finally knew what it felt like to be constantly scrutinized, talked down to, and talked down about by management.
The toxicity that I'd seen promoted and encouraged by the upper echelon became focused on me. "It's the postal way," I was reminded by colleagues – "file a grievance." I learned the hard way that although backlash for filing one is illegal, you can't prove retaliation – not really.
Learning to be Humble:
Well, I don't want to go on and on about my negative experiences with my old job. For many years I loved what I did and was treated okay. That job afforded my family and me luxuries that I'd always dreamed of, but never thought I'd attain financially. I think I had to go through what I did to come into myself and to learn to be humble.
Learning to be Humble
One day I got the courage to decide to leave what I'd become used to, I wasn't taking shit anymore, and I was going to do what I'd always wanted to do. With the support of my hubby, I gave notice, and worked on a plan to start my own business. I knew I'd have to get a part-time job, at least until I could get established in my field.
To my surprise, only a few days after separating from my old job, my cousin sent me a notice regarding a part-time desk job at the public library. I thought, "Holy crap, I would LOVE a job like that!" So, although I wasn't sure I was qualified, I sent in my resume and cover letter. What was the worst that could happen, they'd tell me no? Whatever.
Turns out, after an on-the-spot test during my interview (good grief), I passed and was considered a perfect fit! What a freaking blessing that my cousin saw the ad and sent it to me. What I didn't know at the time was that my little part-time job would become a complete blessing.
A Surprisingly new Outlook:
I can't stress enough how much doing what you love (books, okay?), and favorable treatment at work does for your psyche. I feel like I matter and that I'm valued. My new co-workers are great, and so is my boss. I mean, of course, not everyone sees eye to eye all the time – but when disagreements come up, they are made into constructive measures to improve our atmosphere.
A Surprisingly new Outlook
Let me get to the reason I'm writing this blog. So, there was a little tension in the office; it happens everywhere – no big deal. Well, one of the girls decided that instead of letting the situation simmer, she was going to make things better proactively. She did something so small, but so incredibly phenomenal that it blew my mind.
I got an e-mail that said that we're all going to now have little buckets with our names on them at our desks. We're to use these buckets to place small items or notes into if we think someone might need a pick-me-up, or to tell someone you think they're doing a great job. How absolutely genius is that?
So, we've had these buckets for a few days, and the difference they've made in the office is almost palpable. That one small act of kindness has shown immediate success, bringing all the girls a little more together, and putting smiles on each of our faces.
That's all it took.
It's Actually Science:
Me, being me, went home and dug a little deeper. I found that studies have shown that positive reinforcement and proactiveness in the workplace gets better results than reactive measures and a disciplinary outlook. It's science.
It's Actually Science
One article that I liked, from Entrepreneur, written by Heather R. Huhman, a career and workplace expert, linked some real studies done by Harvard Business Review. It's a good read, click the link if you're interested.
Anyways, how fortunate am I that I now work for an institution that really cares for me as a person? What an absolute one-eighty from where I was previously. The saying, "You catch more flies with honey than with vinegar," couldn't be any more valid.
All the Small Things:
I guess the moral to this little blog post is that wherever you work, or even in everyday life, be kind. The difference being kind makes is exponential and doesn't take much effort; it's a small act. Small acts can change the world.
The Raucous Redhead - Christine Ward
Thanks for reading! If you want to join in on the conversation, don't forget to: